International trade journalists from 22 countries have selected the new MAN Lion's Coach as "Coach of the Year 2020". The jury were blown away by its coherent concept – combining cost-efficiency, comfort and reliability – as well as its distinctive MAN design.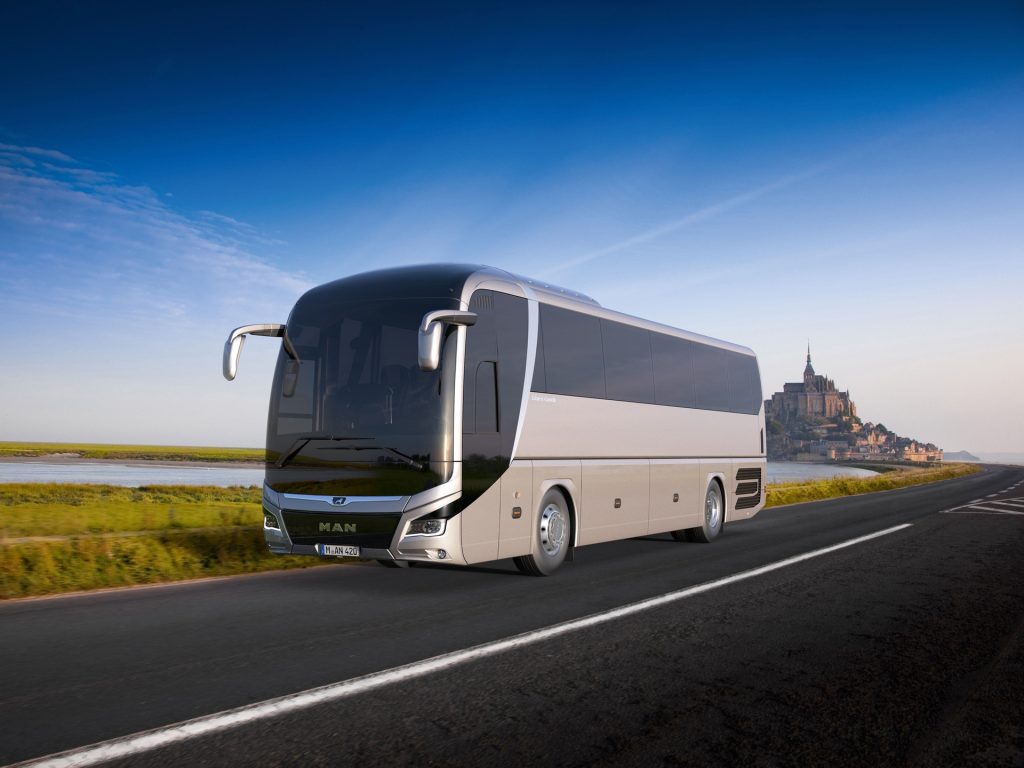 The new MAN Lion's Coach has won the coveted "Coach of the Year 2020" award, two years after its official debut. The prize was handed over as part of Busworld 2019's opening ceremony and awards show at its new trade fair location in Brussels. Joachim Drees, Chief Executive Officer of MAN Truck & Bus SE is extremely proud.
– The "Coach of the Year" accolade is a perfect testament to the many years of commitment and hard work shown by the whole team. They have worked tirelessly in the bus division and across departments to develop an outstanding vehicle and successfully bring it to market. This jury vote emphatically shows that we have achieved something special with the Lion's Coach – said Drees.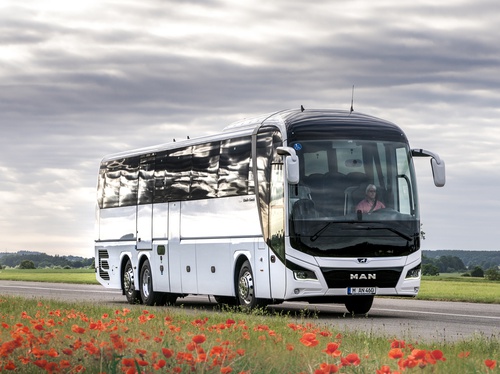 The new MAN Lion's Coach was unveiled to the public at Busworld 2017 in Kortrijk. Since its debut, the front, rear and sides of the coach have featured MAN's new distinctive design, giving it a modern yet timeless appearance. The Lion's Coach is available in four lengths: 12,101 mm and 13,091 mm as a 2-axle vehicle, and 13,361 mm and 13,901 mm as a 3-axle vehicle. Its six additional seats compared to the 12 m version make the 13 m 2-axle vehicle that was presented at the Coach Euro Test a particularly attractive option from an economical point of view. Its maximum overall permitted weight of up to 19.5 tonnes also contributes to its flexibility in terms of possible uses for bus operators. Excluding the toilet, the new MAN Lion's Coach model have space for a maximum of 53, 57, 59 or 63 passengers. The luggage compartments have a volume of between 11.7 and 14.3 m3 depending on the model.
A glance under the bonnet indicates that the MAN Lion's Coach is as economical as ever. With its optimised Euro 6 driveline, it also enjoys benefits including an extended axle ratio i=2.73 and an increased power output (an increase of 30 hp and 300 Nm compared to its predecessor). The MAN TipMatic Coach automatic gearbox, installed as standard in models of 470 hp (346 kW) and higher, employs MAN's new moving-off and gear-shift strategy, optimally matched to the D26 engines. The way the components work together in the new driveline makes the vehicle particularly efficient – MAN Lion's Coach is able to drive 100 km using just 19.4 litres of fuel, which is an impressive figure indeed.