In November, training sessions for Knorr system technicians will be organized in Novi Sad. This training will cover the latest systems and components.
Two modules will take place at Rapidex Trade company premises from November 7th to 10th. Over these four days, the focus will be on the fundamentals of pneumatic braking and TEBS systems by Knorr Bremse.
From November 28th to December 1st, the lecture topics will revolve around EBS systems for trucks and buses, as well as air preparation systems (electronic dryers, compressors with clutches, etc.).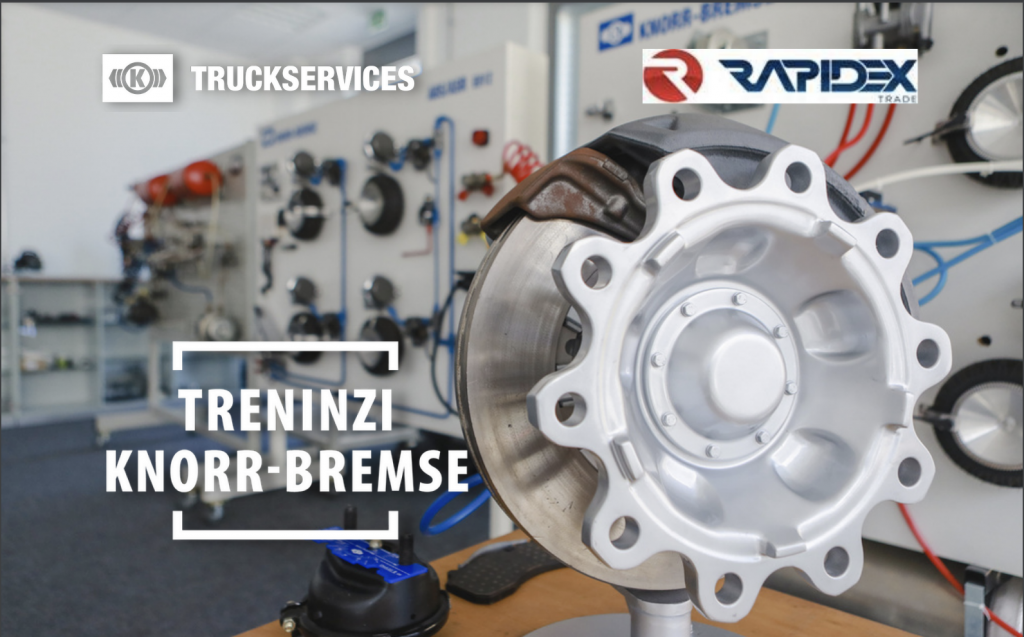 This technical training is designed for workshop professionals to gain a clear understanding of Knorr-Bremse services. The training will be conducted by highly qualified trainers with extensive experience in workshops. Participants will be provided with problem-solving techniques, with a special emphasis on practical implementation.