Life and health are priceless. Every business success is in vain, if we do not have that in mind. As a socially responsible company, we have participated in humanitarian actions many times, we did not brag about it too much, but even now we want to point out what is necessary, and blood supplies are certainly that. We hosted the team of the Institute for Blood Transfusion of Vojvodina, which collected a large number of units of precious fluid in our company.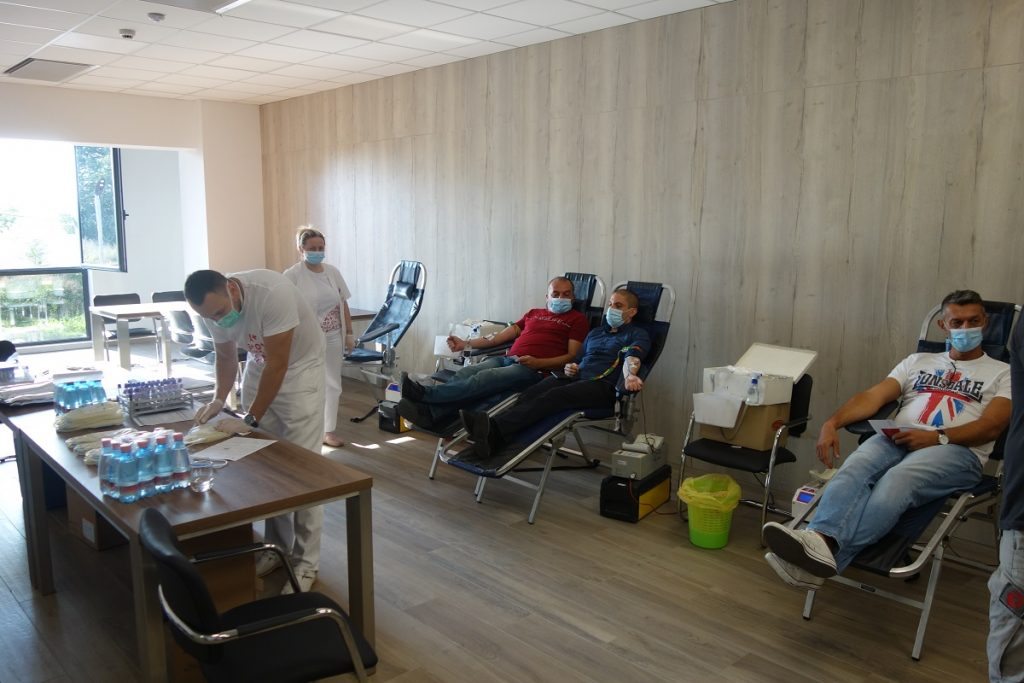 – Our stocks are much lower now and such actions mean a lot to us. That is why we are especially grateful to Rapidex who hosted us and their employees who donated blood. This is especially important to us in the holiday season and the current epidemiological situation. By returning delayed operating programs, even larger amounts of blood are needed than before. Our little really means a lot to someone, reminds Milica Vasović, a doctor from the Institute for Blood Transfusion of Vojvodina.
There were also those who donated blood for the first time in our headquarters in Novi Sad. Among them is the warehouseman Bojan Ubiparip.
– I see this procedure as a civil obligation. So I want to help someone and save their life. This is a really nice action organised by our company.